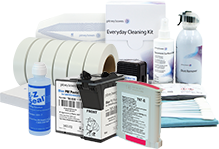 15% Off

franking machine supplies. Use code: FLASH15

Includes franking ink, labels, envelopes, sealing solution & cleaning kits

Sale ends at midnight on 16/03/21. Discount applies to online orders only. Does not combine with bundles, meter mail envelopes, other discounts or contract pricing.
Item #AD976
Meter Mail Envelopes - 381x254mm - pk20
For use on DM50, DM55 (K700 Series) and DM60 Series Franking Machines
Holds up to 30 envelopes.
Envelope size – 281x254mm.
Seams - Outside side seam.
Flaps - Gummed.
Made in the UK.

No need to worry about missing the last post - you can post your urgent mail in your designated post box using these Pitney Bowes® Metered Mail Envelopes. Each Metered Mail Envelope can hold up to 30 DL envelopes.
Pitney Bowes® Metered Mail Envelopes are designed to work with your mailing equipment and deliver consistent performance. That means your business can improve output by simply reducing envelope failure rates. That maximizes your productivity, increases uptime and return on investment. Your operation will run smoother than ever.
A great partner with Pitney Bowes® EZ Seal Solution through your inserter machine or with the handy Dab It bottle. Click here to find out more.