Why QR Codes from pbSmart™ Codes?
Here you'll find everything you need to create a multi-dimensional QR marketing campaign geared to today's instant access, high tech world. No one knows your business better than you. Knowing your business and who you want to reach combined with pbSmart Codes will help you engage your target audience in exciting and meaningful ways.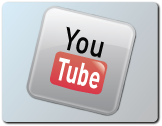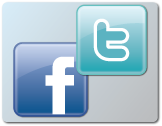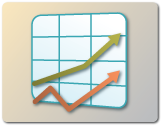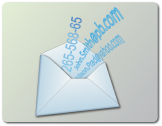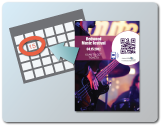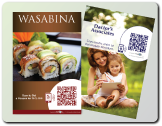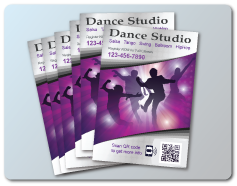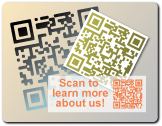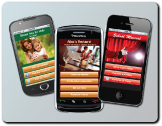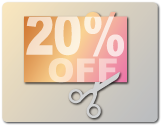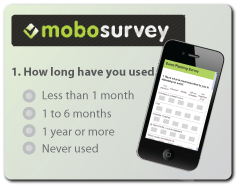 Features & Benefits at a Glance
Media & QR Codes/Printed Materials
Create QR codes and download them to use on email, direct mail or other print media.

NEW

- Display posters and flyers around town to generate awareness of your promotion.

NEW

- Customize postcards and add a QR code to create engaging, interactive marketing pieces that stand out.

NEW

- Place QR codes on business cards, stickers, labels and letterhead, and stay top-of-mind with your customers.

NEW

- Invitations and greeting cards are a great way to invite customers to an event and capture RSVP email addresses.
Mobile Pages
Customize and design mobile webpages optimized for smartphone users to easily provide on-demand information.
Promote an event and enable real-time registration.
Deliver coupons via your mobile webpage to attract customers.
Create leads by capturing email addresses of interested prospects.
Showcase a video on YouTube or connect with customers on Facebook or Twitter.
Link a short mobile survey and find out more about your customers.
Analytics & Data
View reports on scans and email addresses to measure QR marketing campaign effectiveness.
Download captured email addresses and follow-up on leads.
Access reports and see how customers responded to your mobile survey.
NEW

Promotional Items

Give your brand or campaign the most exposure possible with a wide selection of new promotional items. Coffee mugs, t-shirts, hats and much more will ensure your message is always top-of-mind and relevant!

Be sure to check out all of the
NEW
materials and promotional items in the
Design Gallery.

Learn how QR codes can help you promote your business!